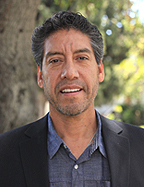 Daniel Leon, M.S.W., LCSW
Founder, Clinical Director and Primary Therapist
Dan is the Founder and Clinical Director of Oakwood Family Treatment Centers. He holds a Masters Degree in Social Work from the University of Southern California. Daniel has an extensive background and work history treating adolescents, young adults and their families for over 30 years as a psychotherapist, clinical director and consultant in both outpatient and residential programs. He is also in private practice, effectively treating such disorders as anxiety, trauma, family conflict, co-dependency, depression, ADHD, self-harming behaviors, and self esteem. Dan is committed to a mindful practice, using an integrated approach involving the mind and body with an emphasis on the inner process of healing through acceptance, compassion and authenticity. He incorporates a brain-based neurobiological perspective that helps highlight and define the treatment strategies and approaches he employs with his clients. Through his teaching, Dan has a unique ability to bring a language to his clients and the young people in the Oakwood program that helps them understand, identify and integrate the necessary skills that will ultimately guide them on a path towards well-being and improved mental health. In his personal time, Dan enjoys spending time with his family, going surfing, hiking, camping, swimming, practicing yoga and is an avid LA Kings fan.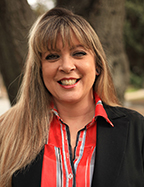 Kathy (Kat) Lynn Tullius, M.A.
Program Coordinator and Therapeutic Mentor
Kat is the Program Coordinator for our Intensive Outpatient Program and also serves as a Therapeutic Mentor. At Oakwood, she facilitates both teen and multiple family group therapy sessions, provides individual counseling and one-on-one mentoring, and co-dependence and relapse-prevention education sessions. Kat has a profound capacity to connect with and provide guidance to both teens and parents in the Oakwood programs. She has a strong, but caring, approach that helps create an emotional safety net for the teens and young adults in our program. She obtained her Masters Degree in Marriage and Family Therapy with a specialization in trauma from Pacific Oaks College. Kat is dedicated to her own recovery and remains actively involved in the 12-step community. Kat speaks at local high schools to teens and educators about obsessively-driven behaviors and risk-taking behaviors and encourages healthy lifestyle choices and activities. Kat loves cooking, gardening and spending time with her family, which includes her beloved dogs, Bubba, Harley, Dillinger and Olivia.
Jason Thompson, M.A.
Program Therapist and Therapeutic Mentor
Jason is a Therapist and Therapeutic Mentor for both the Intensive Outpatient and Therapeutic Mentoring Programs. He graduated with honors from Harvard University with a Bachelors in Social Science and holds a Master of Arts in Marriage and Family Therapy from The California School of Professional Psychology at Alliant International University where he is completing his doctorate in psychology.  Jason is a registered Marriage and Family Therapy Intern. He works with diverse clients from all walks of life.  No two people are the same and there is no one size fits all solution to life's challenges.  Jason works with his clients to create a personal plan to overcome whatever issues they are facing.  He works with current or past trauma as well as anxiety, phobias, depression or feelings of disconnectedness.  He works with individuals, teens, couples and families having trouble with their relationships or meeting their life goals.  Jason employs therapeutic techniques that have helped his clients quickly move from a place of chaos or confusion to a life under control headed in the direction the client desires.  Therapy is conducted in a judgment free zone and he does not make assumptions as to what is "right" for you.  Jason is trained in traditional modes of therapy such as Experiential, Solution Focused, and Narrative as well as Internal Family Systems, Trauma-Focused Cognitive Behavior Therapy, Motivational Interviewing and The Matrix Model of Recovery. Jason loves camping with his family, making chili over an open fire, theater in the park and spending time in or on the ocean.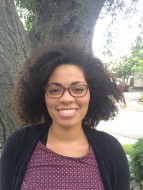 Erika Self, M.A.
Program Therapist and Therapeutic Mentor 
Erika is a Therapist and Therapeutic Mentor for our Intensive Outpatient Program, Therapeutic Mentoring Program, and also provides individual therapy. Erika received her Bachelor's degree in Liberal Arts from Wellesley College where she double-majored in Spanish Language & Literature and Studio Arts. Most recently, she graduated with a Master's in Clinical Psychology from Antioch University and is a registered intern of Marriage and Family Therapy. Over the past several years, Erika has trained in a variety of settings such as community mental health and forensic rehabilitation where she has worked with individuals, teens, children, couples and families. While completing her graduate studies, Erika began an internship in the area of addiction medicine working with individuals and co-facilitating both process and education groups for those in recovery from chemical dependency and co-dependency. Erika embraces family systems theories along with biological, sociological, and multi-cultural issues to better understand her clients. For fun, Erika loves spending time with her partner, family, and two cats. She also enjoys hiking and watching The Sopranos.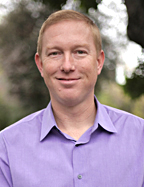 Jason Swilling, M.Div.
Therapeutic Mentor
Jason is a Therapeutic Mentor in our TMP program. Jason earned his Bachelor's degree in Psychology from Lee University in Cleveland, TN, graduating Magna Cum Laude. He earned a Master of Divinity with a concentration in Recovery Ministry from Fuller Theological Seminary in Pasadena, CA. Jason uses a holistic and empathic approach when working with clients, combining his recovery experience with his education and training in psychology and theology. Jason has clinical experience in a variety of settings, from drug and alcohol treatment to developing a sober living program to being a chaplain at Santa Monica UCLA Hospital. He uses both a social model and clinical model in his therapeutic mentoring approach. Jason feels privileged to work with the young people at Oakwood helping them find their own unique and self-defined path. In his free time, Jason finds inspiration in being a father to his three young sons, a husband to his wife of 10 years, and an integral part of his baseball team on weekend afternoons.
Stephen Morse, B.A.
Therapeutic Mentor and Administrative Coordinator
Stephen is a Therapeutic Mentor in our TMP program and also serves as the administrative coordinator for all programs offered here at Oakwood. He holds a Bachelors Degree in Psychology with Departmental Honors and aims to begin working towards a Masters in Social Work (MSW) next year with the intention of eventually becoming a Licensed Clinical Social Worker (LCSW). Due to his previous work as an Assistant Counselor Intern in an IOP program for young adults with trauma-related issues, Stephen brings a high level of experiential knowledge that is valuable for Oakwood's administrative team. In addition to his time at Oakwood, Stephen also works full-time as a Social Worker Trainee at the Department of Children and Family Services. Previously he served as a Line Counselor for a residential facility for adolescent boys and a Behavioral Interventionist for autistic youth. In his spare time, Stephen enjoys reading, watching Premier League soccer, and any form of competition. He loves coffee, music, and his family above all other things in life.